U.S. stock  lower in pre-market trading for,March 27.The Nasdaq Futures is trading at 7,416.50  with a loss of -0.69% percent or –51.25 point.The Dow Futures is trading at 20,959.00 with a loss of -0.32% percent or -67.00 point.The S&P 500 Futures is trading at 2,449.12  with a loss of -0.72% percent or -17.88 point.
In other parts of world, Japan's Nikkei 225 is trading at 18,664.60 with a loss of –4.51% percent or –882.03 point. Hong Kong's Hang Seng is trading at 23,352.34  with a loss of –0.74%percent or –174.85 point. China's Shanghai  Composite is trading at 2,764.91 with a loss of –0.60% percent or –16.68 point. India's BSE Sensex is trading at 29,366.12 up with +2.91% percent or +830.34 point at 12:15 PM.Germany's DAX is trading at 9,673.58  with a loss of –2.03% percent or –200.68  point. France's CAC 40 is trading at 4,350.28 with a loss of –1.85% percent or –82.01 point. The Stoxx Europe 600 is trading at 309.19 with a loss of -1.34% percent or -4.37  point.
Friday's Factors and Events
There are a lot of measures in the bill, but the bottom line is to get money to people and organizations that really need it in an economy that has largely shut down in the past few weeks.
This upward momentum completely overshadowed a truly startling initial jobless claims number. According to the Labor Department, there were nearly 3.3 million claims last week, which was an all-time record and well above the consensus.
Thursday Activity
For the day The Nasdaq Composite is trading at 7,384.30 with a loss of –0.45% percent or –33.56 point.the Dow is trading at 21,200.55 up with +2.39% percent or +495.64 point. The S&P 500 is trading at2,475.56 up with 1.15% percent or +28.23 point.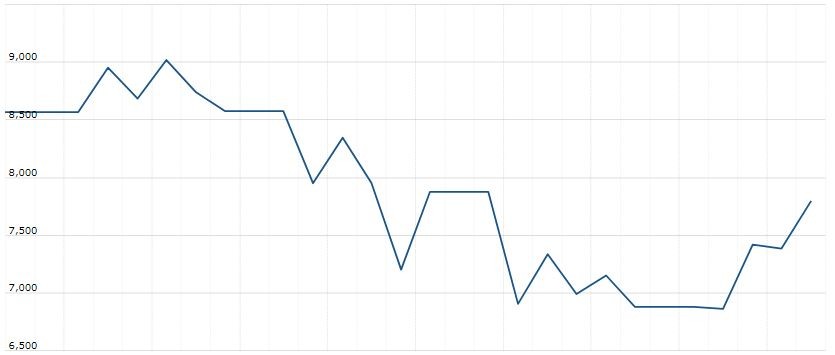 Other leading market index closes included the small-cap Russell 2000 Index closed at 1,110.37 up with +1.26% percent or +13.81  point; the S&P 600 Small-Cap Index closed at 655.40 up with +0.94% percent or +6.08  point; the S&P 400 Mid-Cap Index closed at 1,388.86 up with +2.95% percent or +39.82  point; the S&P 100 Index closed at 1,135.20 up with +0.42% percent or +4.78  point; the Russell 3000 Index closed at 1,429.25 up with +1.37% percent or +19.37 point; the Russell 1000 Index closed at 1,358.83 up with +1.38% or+18.51 point.